Our Founders
The Triggs Family
Culmina Family Estate Winery is the result of a lifetime of passion and experience in the wine industry for our founders, the Triggs family. Atop the Golden Mile Bench in British Columbia's pristine South Okanagan, they had one simple goal: to make the highest quality wines possible from their family estate.
Don and Elaine Triggs purchased land south of Oliver in 2007 and began developing their new estate. They were joined by their daughter Sara in 2012, and together they named this new venture 'Culmina'.
The name 'Culmina' (CUL-mihn-uh) translates to the 'peak' or 'apex' in Latin, and was chosen to reflect decades of knowledge in the wine industry as well as a desire to produce top quality wines from this incredible terroir.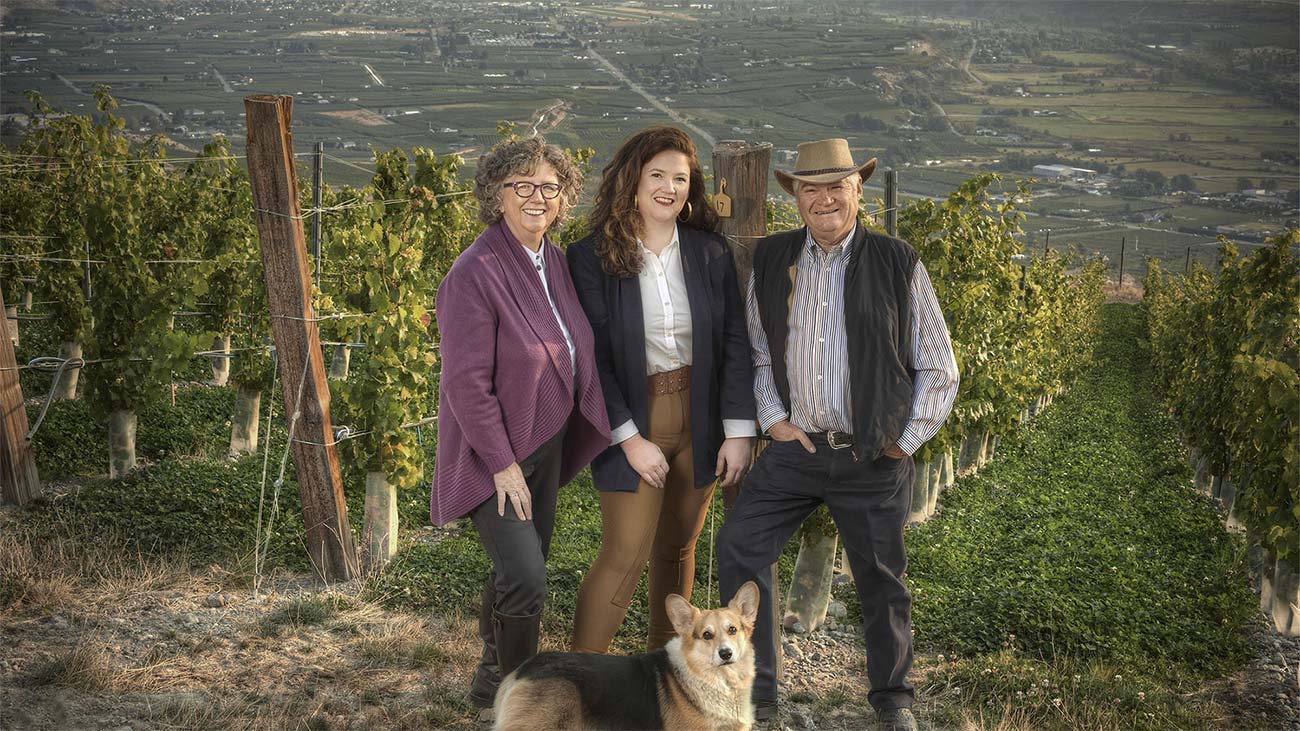 In 2019, Arterra Wines Canada purchased Culmina Family Estate Winery from the Triggs family. Today we continue to build on our founders' legacy and commitment to developing Culmina's Golden Mile Bench vineyard sites and crafting some of BC's most iconic wines.