Our Winemaking Philosophy
A love and appreciation for the craft of making fine wine underscores every detail at Culmina Family Estate Winery and is embedded in all that we do, from the vineyard to the cellar.
Our winemaking philosophy revolves around two principles: gentle handling of fruit and minimal intervention of wine. We employ a combination of traditional practices and leading-edge technologies to preserve the beautiful, natural character of our wines.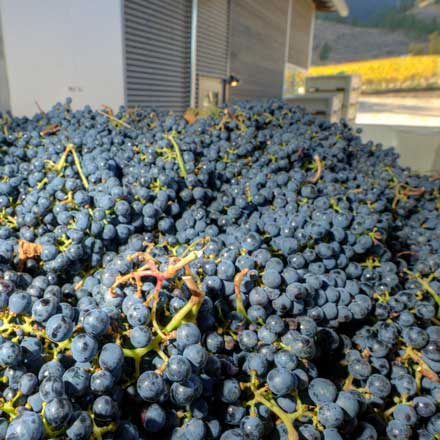 Hand harvesting
All grapes from our estate are picked by hand vs. machine harvesting that can often damage grapes in the process.
Hand sorting
Fruit is hand sorted and gently deposited into our Bucher Oscillys destemmer, the first of its kind in Canada, that facilitates gentle handling during crushing and destemming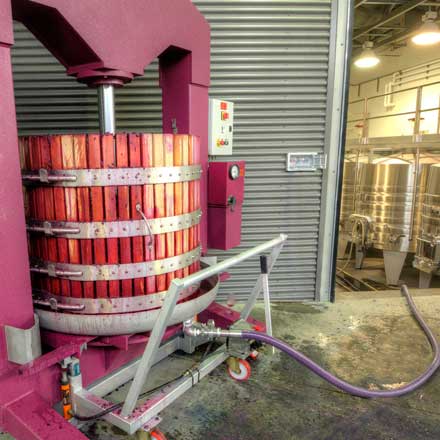 Basket press
Though more labour intensive and less efficient in terms of yield, we choose to use this gentle press to ensure that stems and seeds are never squished so hard that they crack, preventing unwanted tannin and flavours from being imparted into the finished wine.
Gravity flow
Built into the side of the mountain, the grapes arrive at the most elevated point of our facility, and are transferred through the winemaking process by gravity instead of by a mechanical pump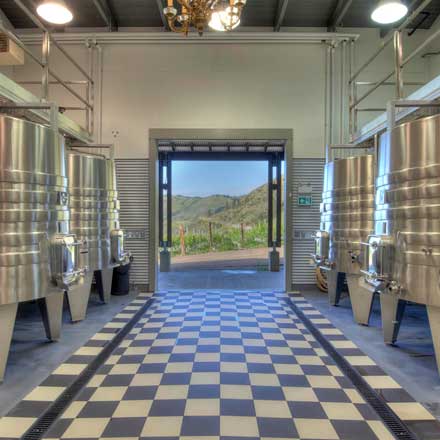 Peristaltic pumps
The gentlest type of pump is used for pumping over – the same type of pump used to transfer live fish at aquariums from one tank to another
Modern tanks
Our French-made red fermentation tanks are stainless steel, temperature-controlled, and cone-shaped to create better flow between the fermenting juices and fermentation caps, allowing for gentler and more efficient extraction of colour and tannin.