Our Three Estate Vineyards
Culmina wines are produced from grapes located on three spectacular adjoining vineyard benches; Arise, Margaret's and Stan's. Each site was sourced for its rich vineyard potential and the wines developed from each of these unique microclimates are truly indicative of their distinctive terroirs.
Arise Bench
The name 'Arise Bench' was selected in tribute to the 10-acre plot that our founder Don Triggs' maternal ancestors farmed in Barbados. The warm, rocky and mineral-rich terroir of our Arise Bench vineyard is the ideal site for Bordeaux inspired red varieties and is the source for our flagship wine Hypothesis.
Cabernet Sauvignon and Malbec were positioned in areas that receive the most sunshine and heat, while Cabernet Franc was placed in the areas containing soil with high calcium content, and the Merlot was planted in areas nearest to the mountain shadow to protect the variety's delicate aromas. A small amount of Syrah was planted in the warmest locations.
Varieties: Cabernet Sauvignon, Cabernet Franc, Merlot, Malbec, Syrah
Planted in: 2009
Acreage: 38
Soil: Alluvial glacial soils
Elevation: 380-450 meters
Degree Days: 1,516 (vs. 1,565 in Bordeaux)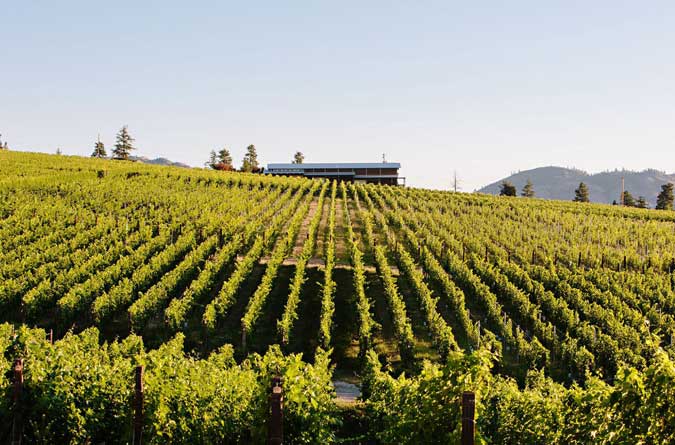 Margaret's Bench
Named in honour of our founder Don Triggs' mother, Margaret's Bench has the highest elevation of our three sites and showcases similar Degree Days to Dijon, Burgundy. Cool-climate varietals were chosen for this site, including the grapes for Unicus, the Okanagan Valley's first Grüner Veltliner.
Soil variations further determined the placement of each clone and rootstock combination on the bench, with our Chardonnay planted in silt soils, the Grüner planted in the schist-like soil areas and Riesling planted on stonier soils.
Varieties: Riesling, Chardonnay, Grüner Veltliner
Planted in: 2011
Acreage: 8
Soil: stony and sandy soil
Elevation: 555-595 metres
Degree Days: 1,280 (vs. 1,279 in Dijon)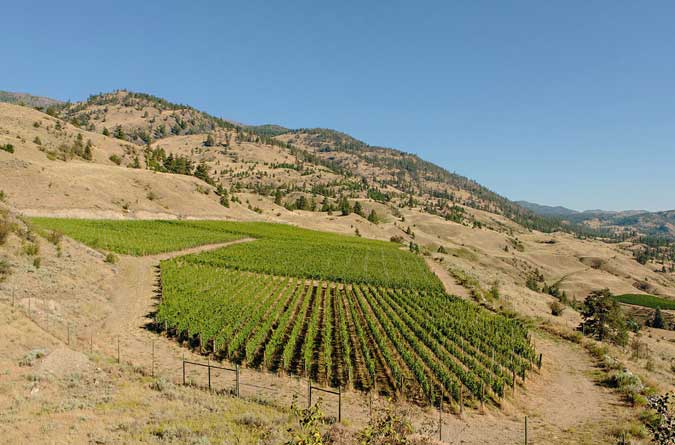 Stan's Bench
Stan's Bench, named after founder Elaine Triggs' father, stretches north to south along the mountainside, and is excellent for both red and white varieties because of its dual elevation.
Chardonnay and Riesling are positioned on the cooler, higher elevation part of the bench, while late ripening varieties of Petit Verdot and Malbec are planted in the lower areas featuring the highest degree days of anywhere on the Culmina property. There is a small pocket of Viognier along the rock wall and terraced Cabernet Franc planted here.
Varieties: Chardonnay, Riesling, Viognier, Petit Verdot, Malbec, Cabernet Franc
Planted in: 2013
Acreage: 8
Soil: loamy soils
Elevation: 400-460 meters
Degree Days: average of 1570