November 7, 2022 | Culmina Winery
Culmina's Gift Guide for the Holidays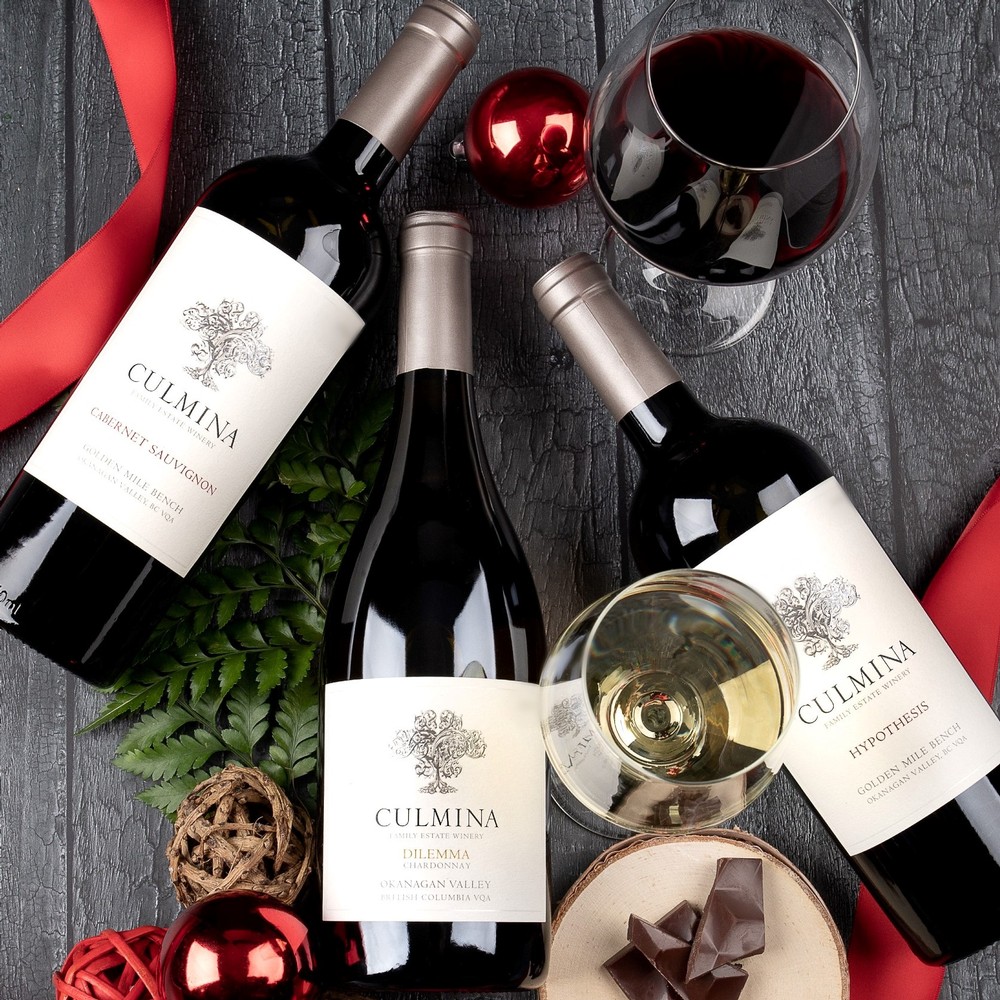 Winter has arrived here at Culmina, which means it is quickly approaching the time for holiday gifting!
Give the gift of splendor this season and treat your friends and family (or yourself!) to a specially curated gift box of our iconic wines.
---
We are pleased to offer three options this season: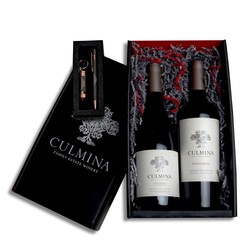 Option A: 2 Bottle Gift ($90*)
Includes 2017 Hypothesis and 2018 Dilemma, as well as a custom branded pen set. Packaged in a premium gift box.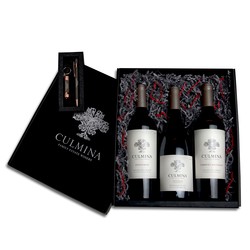 Option B: 3 Bottle Gift ($130*)
Includes 2017 Hypothesis, 2018 Cabernet Sauvignon, and 2018 Dilemma. Complete with a custom branded pen set and premium gift box.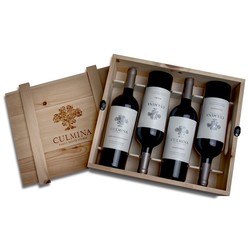 Option C: Iconic Red Wine Collector Set ($200*)
Designed with the red wine aficionado on your list in mind, our winemaker has curated this box to showcase the diversity experienced in each vintage of our acclaimed Bordeaux-blend, Hypothesis. Includes 2016 Hypothesis, 2017 Hypothesis, 2017 Malbec, and 2018 Cabernet Sauvignon. Packaged in a custom pine box.
Complimentary shipping will apply to orders totaling 12 bottles or more.
Holiday Shipping Deadlines:
To ensure that your gifts arrive before Christmas, order by December 11th for delivery to Vancouver and Kelowna, December 8th for other parts of BC, and December 1st for SK, MB and NS.
*Plus bottle deposit & applicable taxes, standard shipping rates apply.
*Club members will receive member pricing and shipping.
For large volume or corporate orders, please contact us at info@culmina.ca
Comments