March 30, 2015 | Culmina Winery
Golden Mile Bench Sub-GI Approved!
Culmina is thrilled to announce that BC's Minister of Agriculture has finally approved the application for the province's first Sub-GI (Geographical Indication).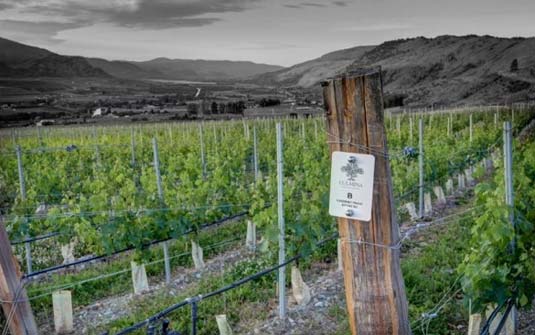 The province's first new sub-region was approved based on the scientific finding that wines made from grapes grown on the Golden Mile Bench share distractive characteristics. These characteristics have been shown to derive from the Golden Mile Bench's unique geological and geographic characteristics:
Easterly slope of 5-15%
Distinctive Fluvial fan soils
Defined elevation
Wineries located in the new sub-GI are as follows: Rustico Farm & Cellars, CC Jentsch Cellars, CheckMate Artisanal Winery, Culmina Family Estate Winery, Fairview Cellars, Gehringer Brothers Estate Winery, Hester Creek Estate Winery, Inniskillin Okanagan Vineyards, Road 13 Vineyards, Tinhorn Creek Vineyards, and Willow Hill Vineyards.
Comments