September 26, 2023 | Culmina Winery
Join us for upcoming events!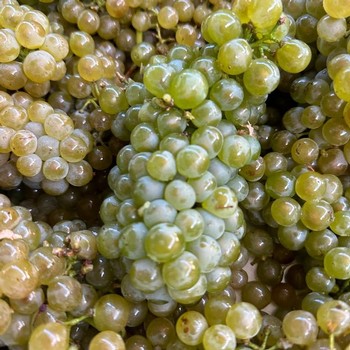 Fall is a time to unwind and enjoy the fruits of our labour.
---
Culmina lovers can look forward to seeing winemaker Jean-Marc and the rest of our team at some exciting events throughout the fall and winter. Find us at the following:
The Best of BC: A Culinary Collaboration for Wildfire Relief
Join Chefs Brian Tesolin and Goeff Molloy for a collborative multi-course gala dinner featuring delicious dishes from both celebrated and award-winning chefs. Culmina is honored to be one of the sponsors for this unique fundraising event. 50% all ticket sales go to the Central Okanagan Fire Relief Fund. Purchase tickets here.
Date: November 5, 2023
Location: The Courtney Room
619 Courtney Street, Victoria
Time: 6:30pm
Price: $200
---
Araxi Dinner at Whistler Cornucopia
Join estate manager Maryke Vandermarel for this exquisite 5 course feast prepared by Chef Joel Labute and paired with our award winning wines. Book tickets online here.
Date: November 10, 2023
Location: Araxi Restaurant + Oyster Bar
4222 Village Square, Whistler
Time: 6pm
Price: $230
Come and see us at the CRUSH Grand Tasting on the evening of Sunday, November 11th.
---
Winemakers Dinners at 1931 Gallery Bistro
Winemaker Jean-Marc will be in house at the Vancouver Art Gallery to host two intimate dinners. Purchase tickets here.
Dates: November 22 &23, 2023
Location: Vancouver Art Gallery
750 Hornby Street, Vancouver
Time: 6pm
Price: $175
---
Fire and Ice Carnival at Spirit Ridge
Join Culmina and other South Okanagan growers and makers to sip and sample alongside carnival style food pairings. Tickets available here.
Date: November 25, 2023
Location: Spirit Ridge Resort
Rancher Creek Road, Osoyoos
Time: 6 - 9pm
---
Winter In Wine Country
Road 9 – Audrey's Breads will be in house selling artisan-made sourdough breads and baked goods for this estate event sponsored by the Oliver Osoyoos Winery Association. Enjoy a freshly-baked sample paired with a complimentary tasting of our award-winning wines. Visitors will receive 10% off any purchases of six bottles or more, curated gift boxes available to purchase.
Dates: November 25 & December 2, 2023
Location: Culmina Family Estate Winery
4790 Wild Rose Street, Oliver
Time: 11am - 4pm
---
Vancouver International Wine Festival
Dates: February 24 - March 3, 2024
Join us at the International Festival Tastings.
Comments