January 19, 2022 | Culmina Winery
Make Valentine's Sweet with Culmina & Karat Chocolates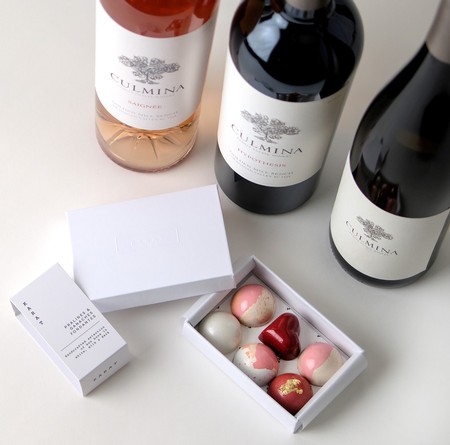 With Valentine's Day just around the corner, Culmina Family Estate Winery would like to help you create the ultimate romantic evening with a delectable wine and chocolate pairing for you to share with your special someone.
These special gift sets are designed with a romantic evening in mind and include:
2020 Saignée
2016 Hypothesis
2020 Unicus
6 gourmet bonbons from Karat Chocolate Boutique
A Custom Recipe from Winemaker Jean-Marc Enixon
Only 80 of these wine and chocolate sets are available. Each gift set is priced at $95, plus applicable taxes. To ensure that you receive your wine and chocolate before Valentine's day, order by February 7th. Orders shipped within BC will receive complimentary shipping. All orders will ship from February 2nd to 11th.
Comments