June 5, 2014 | Culmina Winery
Western Living Magazine Feature: Culmina, One of Five Most Beautiful Wineries of the Okanagan
On May 30th, Western Living Magazine featured five of the most beautiful Okanagan wineries.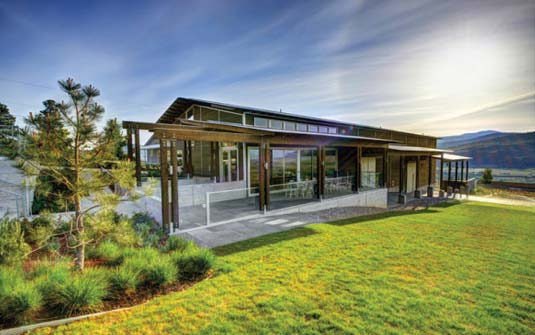 Designed by Cedric Burgers who blended contemporary lines with the natural angles of the land, Culmina's "Modern Farmhouse" is highlighted in Western Living Magazine's feature: Most Beautiful Okanagan Wineries.
Western Living writes "while dozens of wineries in the Okanagan have jaw-dropping views, these are the five that have amped up their vineyards with buildings as impressive as [their] surroundings."
To read more about the Most Beautiful Okanagan Wineries click here. To visit and come see for yourself, click here.
Comments