September 15, 2017 | Culmina Winery
2013 Hypothesis Launches To Critical Acclaim
After what seems like an eternity, and having undergone judicious evaluation by the entire team to determine its current state of readiness, the newest vintage of Hypothesis is finally ready for release.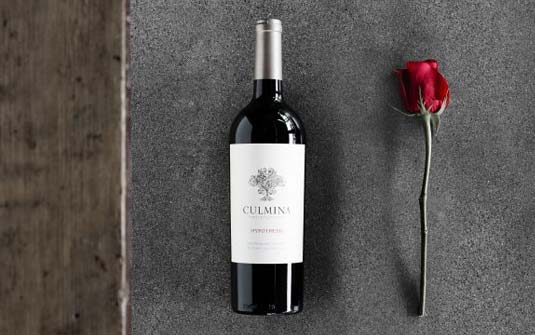 This wine has been anxiously awaited by both media and the public alike, with the newest vintage of Hypothesis listed as one of Anthony Gismondi's "Picks For the Summer" even before it was made available for sale. [Read the full article here.] Indeed, when the National WineAlign judges reviewed Hypothesis at the end of last year, even in its youthful state, the wine was already beginning to curry their favour. Micheal Godel, David Lawrason, John Szabo, and Sarah d'Amato all rated the wine 90 points or above, with even hard-to-impress John Szabo offering praise: "easily the most successful, balanced, and well-proportioned Hypothesis to date. … Seems to find the right balance between tannin, acid, and fruit in a more elegant and polished, lively and succulent style."
In conjunction with the wine's official release there have also been a number of critical accolades for the wine, including Kurtis Kolt's highly flattering review of the wine's trade launch in the Georgia Straight, where the Triggs showed Hypothesis in a blind flight against a number of international rivals:
"I don't know what is more impressive. Is it the Triggs family sticking their necks out for such a really courageous event? Is it that their wine showed very well against its global contemporaries? Or is it that – with all of the yakking from many locals that BC wine can be so damn expensive – it was the least expensive wine that many preferred in the flight? It doesn't matter what is more impressive. What matters is that the wine is worthy." [Read Kurtis' full article here.]
Anthony Gismondi was once again in attendance at the trade launch event, and had nothing but high praise for both the estate and the wine, remarking that "this is what patience and perseverance is all about." In term of his specific comments on the wine, he attributed it 92 points, calling it "a keeper" and "one of the best value flagship reds in the province." [Read Anthony's full article here.]
Similarly glowing, Rick van Sickle recently attributed Hypothesis with a 92 point score and equally high praise, describing it as "a big wine that maintains a sense of elegance on the palate with ripe dark fruits, judicious oak spices, balancing acidity, graphite, and the stuffing to cellar for 6+ years." Vic Harradine's recent "The Wine Current" newsletter additionally attributed the wine 4.5 / 5 stars, noting in his commentary that the wine showed "refinement and sophistication on the palate". He also spoke to the wine's age ability, suggesting that while it is "quite good now", it also "warrants multiple purchase [for] pulling corks in 2020 and well beyond."
Those lucky enough to have purchased the wine during this spring's En Primeur have either already received their shipments, or will be joining the Triggs family on Saturday for our first Annual Fait Accompli event. 2013 Hypothesis is now available to purchase online here or in the Tasting Room, where it will be showcased until the end of the Hospitality Season in all of our Reserve, Portfolio, and Red-Tasting flights.
Comments