August 1, 2022 | Culmina Winery
Summer Vineyard Update ~ Catching Up After a Cool Spring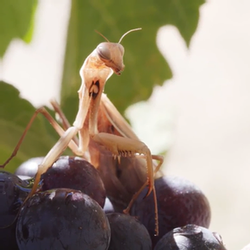 After a slightly slower start to the growing season, winemaker and vigneron Jean-Marc and his team are working hard to get our grapes back on track.
Although delayed by approximately 2 weeks, blooming was quick and efficient. Heavy rains led to some concern about bruising, but fortunately this was avoided and early crop estimations indicate a healthy yield.
Great care has been taken to ensure optimal sun exposure and air flow - essential for ripening and mildew protection. Vineyard workers have selectively been removing leaves from the side of the vines that get morning sun, while allowing them to remain on the side that receives harsher afternoon sun.
Also a mid-summer process is hedging - removing bulk at the apex of the vines, and tucking to ensure that they grow straight. This too contributes to good air flow and even coverage for organic treatments. Ever mindful of using our resources wisely, hedging is not being done in some parts of our vineyards so as to determine either the benefits or lack thereof.
---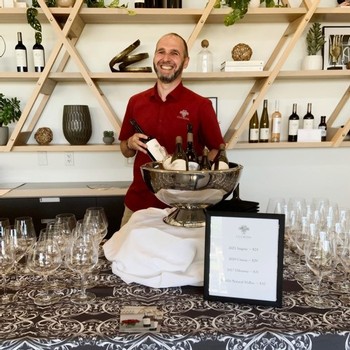 If you have attended "L'Apéro in the Vineyard", then you've probably tasted our new additions to our Number Series and had a chance to meet Culmina's New Assistant Manager, Guillaume Bidart.
Guillaume is loving being part of the Culmina team and excited to share these limited releases with you.
N° 016 Natural Malbec and N° 017 Blanc de Franc are perfect for summer and they are selling quickly! Get them before they're gone - or better yet, join us for one of our next two events on August 12th or 26th and say hello to Guillaume!
Comments