September 8, 2022 | Culmina Winery
Culmina Celebrates 1 Year of Organic Certification
As we reflect on a full year of organic certification, we'd love to introduce you to some of the critters that call our estate home.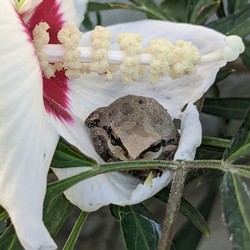 The Pacific Chorus Frog can often be found in and around our vineyards, on our patio, and as pictured - enjoying a perch on a hibiscus in front of the tasting room. Culmina's location next to Hester Creek is an ideal environment for this good-natured amphibian that is found in many parts of the Pacific Northwest.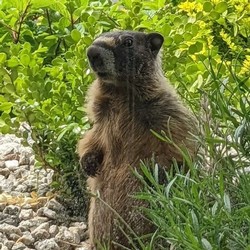 If you've visited us in the spring or early summer, you've probably seen some of our marmot friends. Yellow-bellied marmots are found throughout southcentral BC and love to sunbath in variety of locations on our property. The daily happenings of office life piqued the curiosity of this handsome fellow.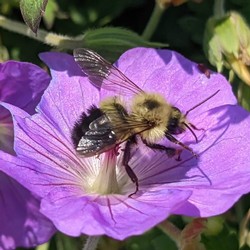 Essential to successful pollination, 500 different species of bees are estimated to be found in British Columbia. Bumble bees, such as this Common Eastern Bumble Bee can often be seen visiting the flower garden near the tasting room and no doubt are beneficial helpers in our vineyards.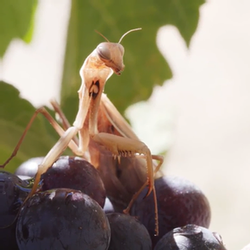 First introduced to the Okanagan as a form of biological pest control, we are always happy to witness praying mantises spending time in the vineyard. With leafhoppers being the most prevalent pest that vigneron Jean-Marc has to contend with, these predatory insects can prove to be a valuable asset.
Other species that are often observed but have so far alluded the camera include the Western Tiger Swallowtail Butterfly, Mule deer, coyotes, and even a family of black bears that we often see roaming the hillside. We feel that biodiversity such as this provides evidence that we are achieving our goal of being good stewards of our exceptional terroir.
Comments