March 1, 2023 | Culmina Winery
What is Happening in the Vineyards: Pruning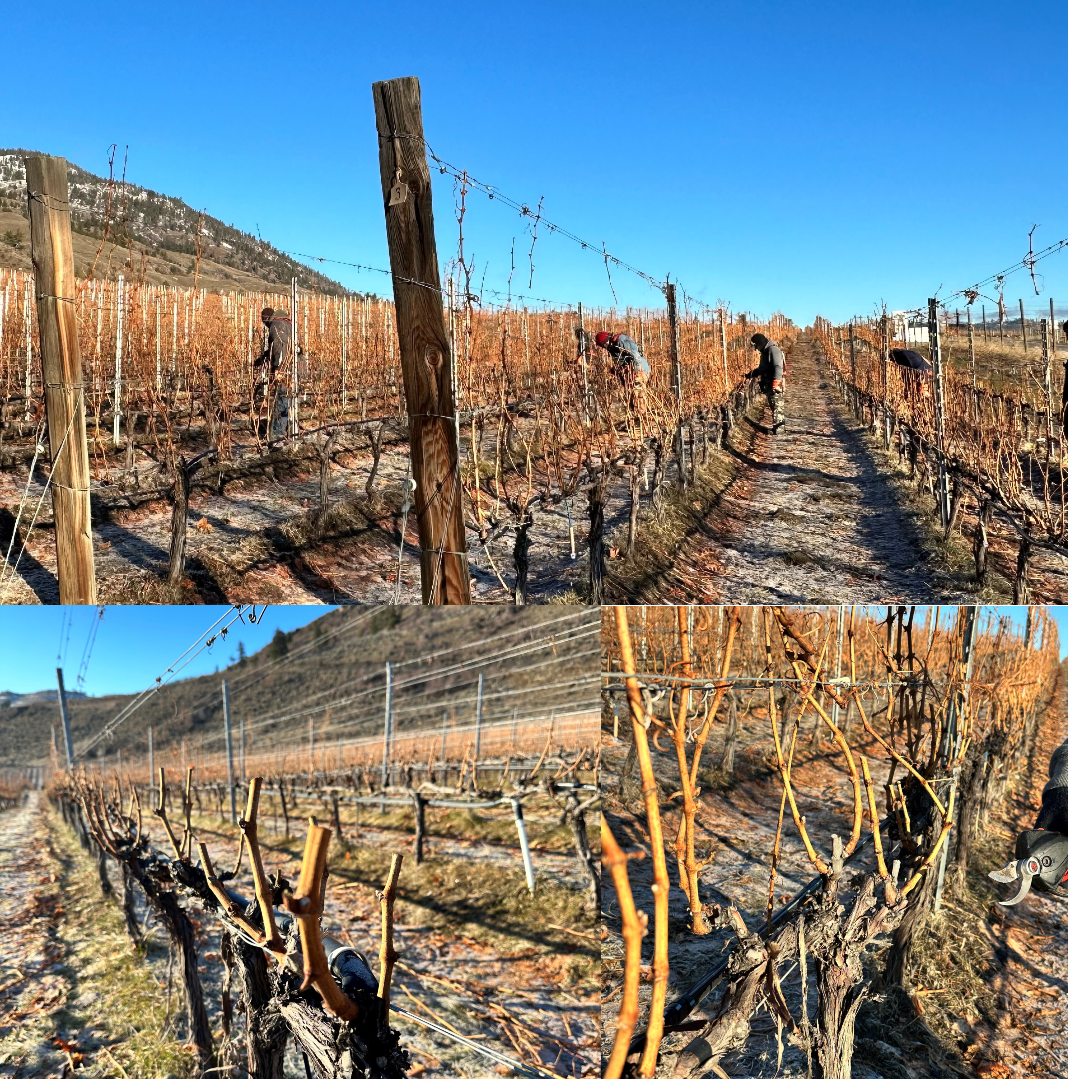 While the vineyard lies dormant, winter provides a crucial period of rejuvenation for all living things. In viticulture, one of the most important aspects of maintenance at this time of the year is the pruning of our vines. Pruning is conducted in late winter, after the harshest frost has passed and usually commences with the varietals that ripen latest. Vigneron Jean-Marc opts for spur pruning as opposed to cane pruning which is optimal for maintaining a healthy canopy with even flowering and fruit set.
The extreme temperatures in December 2022 have proven to be a challenge for most of the Okanagan, and Culmina was no exception – we reached an all-time low temperature on Margaret's Bench of -28°C. Our team is now working hard to mitigate frost damage potential. Each vineyard block has been assessed by counting the number of live buds. While pruning during a typical year, only two buds are left remaining. This year, our team has left more buds in blocks that have been affected by the frost.
As with all types of farming, we are often at the mercy of the elements. We salute the efforts of our viticulture team as they continue to show us the meaning of resilience.
Comments