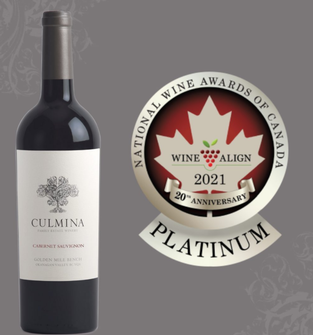 We are pleased to share some exciting news! Our 2017 Cabernet Sauvignon has received the prestigious Platinum award from the 2021 National Wine Awards of Canada, with a top score of 94 points.
Continue »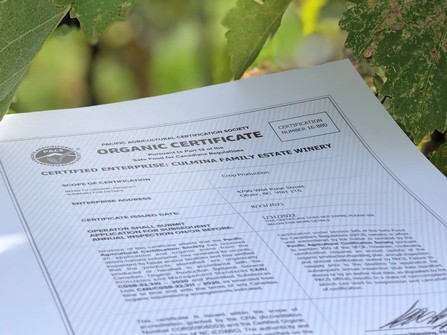 We are pleased to announce that a long-awaited milestone has been reached! After thoroughly reviewing our viticultural processes, the Pacific Agriculture Certification Society has awarded us our organic certification, as of August 2021.
Continue »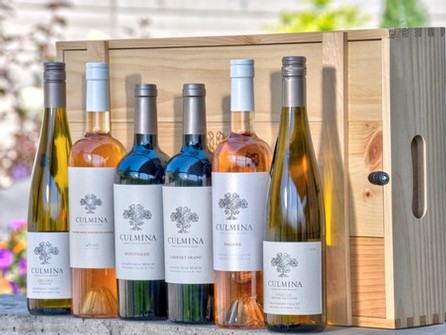 Savour the remaining summer sunshine with our specially curated 6-pack of Sommelier Selections. This selection of wines is packaged in a custom wooden box and includes complimentary shipping.
Continue »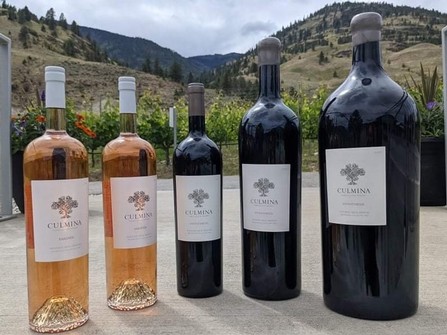 For gifting, cellaring or just a fun gathering with friends, nothing makes an occasion special like a large format bottle.
Continue »
Video: Winemaker and Vigneron Jean-Marc Enixon discusses the importance of budbreak.
Continue »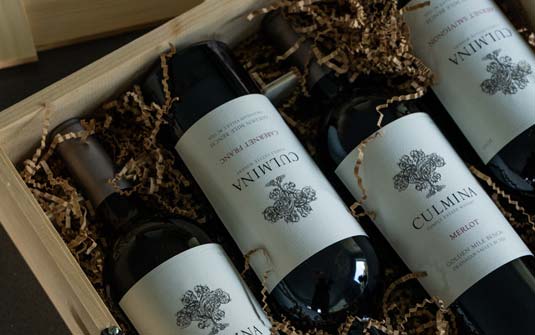 We are excited to share with you 3 different wine collector gift sets, each packaged in its own custom-sized Culmina Family Estate Winery wooden box. Each of these gift sets was curated from our library and offers a different exploration of the terroirs of our three distinct vineyard sites.
The three collector sets have been boxed in limited quantities. All orders that include one of these very special gift sets will receive complimentary shipping.
Continue »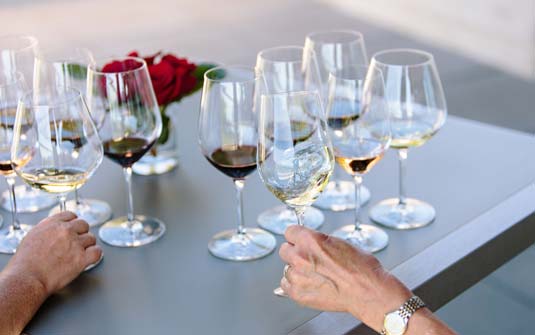 The wonderfully talented winemaking team here at Culmina has been hard at work, and we are excited to share a round-up of our top-scoring wines from the 2020 Wine Align Awards...
Continue »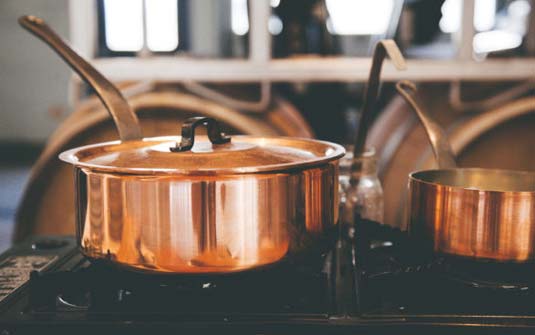 During the cold winter months, sometimes you need something comforting and warm to enjoy while curled up in front of the fire. Elaine's Beef Stroganoff Recipe, tried and true for many years, will tick all the boxes for delicious comfort food. Try it paired with any of Culmina's Red Bordeaux-Style wines or our classically styled Chardonnay, Dilemma with Caesar Salad for what is sure to be a fantastic pairing and surefire crowd-pleasing hit.
Continue »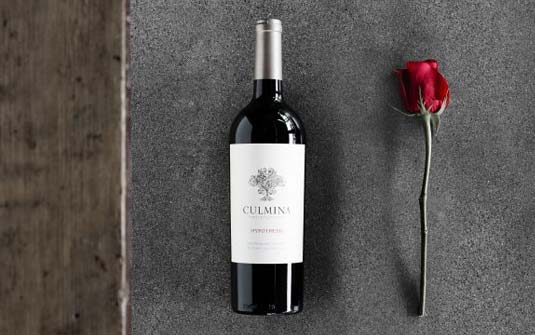 After what seems like an eternity, and having undergone judicious evaluation by the entire team to determine its current state of readiness, the newest vintage of Hypothesis is finally ready for release.
Continue »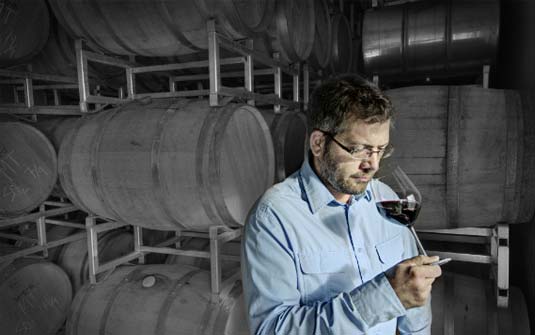 We received some great reviews to ring in the New Year. It may be sold out at the winery, but both John Schreiner and Anthony Gismondi had high praise for our first release from the Number Series, Nº 001 Haut-Plateau Riesling.
Continue »